Must-Visit Cafes In Faridabad: Deliciously Indulgent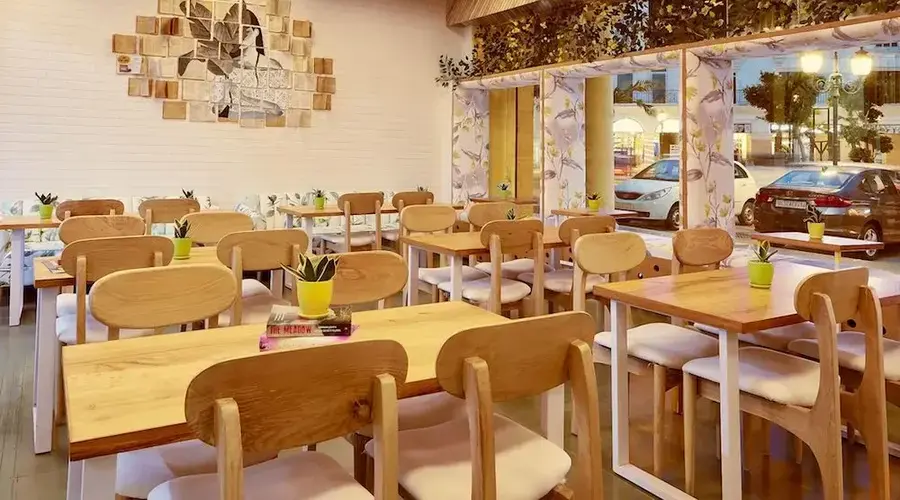 The thriving city of Faridabad, located in the National Capital Region of India, is well renowned for its industrial development and burgeoning cafe culture. Faridabad has developed into a center of must-visit cafes that offer a scrumptious choice of mouth-watering treats due to an increasing number of locals and visitors looking for mouthwatering culinary experiences.  
The cafés in Faridabad provide a variety of selections that are sure to please any palate, whether you're a coffee aficionado seeking a delicious brew or a foodie looking for delectably decadent foods. Come along as we explore the gastronomic treasures that make Faridabad a top destination for affluent coffee lovers.
5 Most Renowned Cafes In Faridabad
Faridabad is known for its vibrant food scene. The cafes in Faridabad serve as a perfect hangout spot for people of all ages, offering not only delicious beverages but also an immersive ambiance. Here, we will delve into the 5 most renowned cafes in Faridabad, known for their exceptional service, delectable food, and soothing atmosphere. 
1. Sukoon The Cafe
Sukoon The Cafe is Faridabad's hidden gem for hookah lovers and those seeking a serene environment to unwind. What truly sets Sukoon apart is its remarkable range of hookah flavors, meticulously crafted to cater to even the most discerning palates.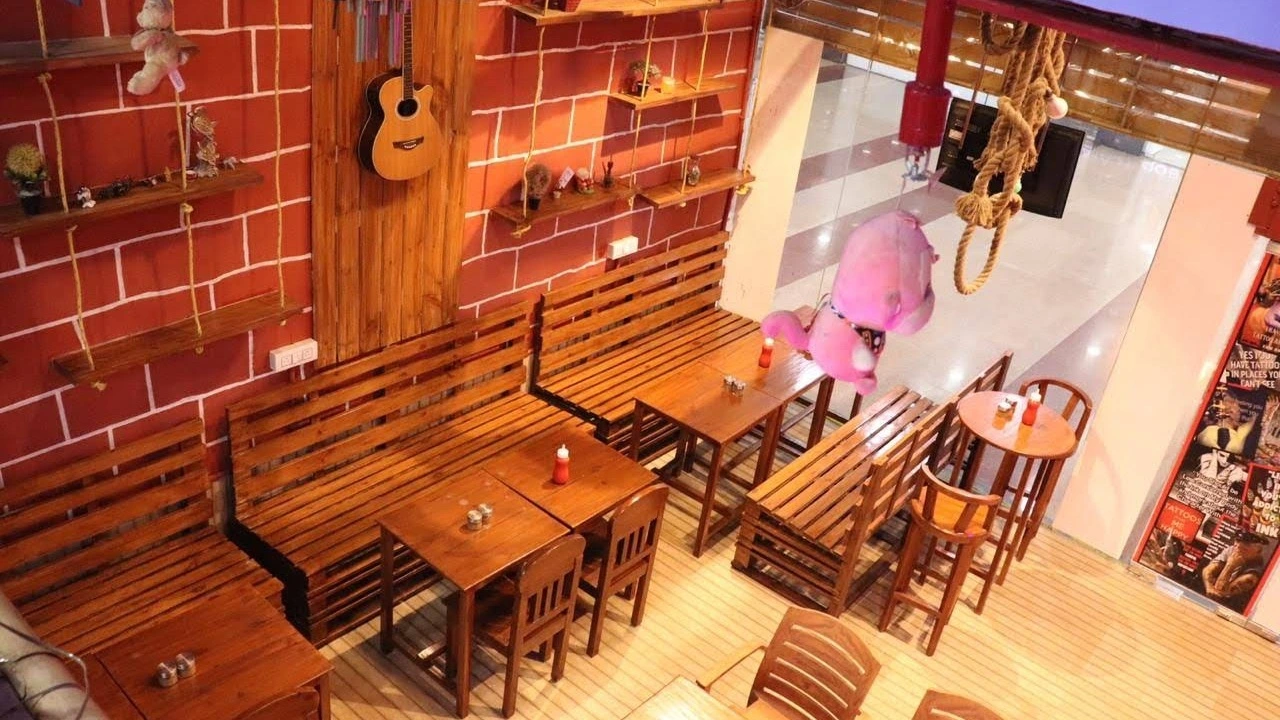 From classic fruity options to unique blends, every puff promises to be a journey of pleasure, leaving you craving for more. The cafe also offers amazing food. The skilled staff at Sukoon takes great pride in ensuring that the hookahs are prepared with utmost care, ensuring a remarkable smoking experience for each guest. This is one of the well-known hookah cafes in Faridabad.
Address: Crown Interiorz Mall, Sector 35, Faridabad
Average Cost: ₹800 for 2 persons
Timings: 10:30 AM to 10:30 PM
2. The Aravali Story
The Aravali Story is more than just an open-air cafe in Faridabad; it is a haven of tranquility amidst the bustling city life. As you step into The Aravali Story, you are greeted by the gentle rustling sound of leaves and the rejuvenating scent of nature. The café seamlessly blends into the natural landscape, allowing guests to immerse themselves in the serene surroundings while savoring culinary delights.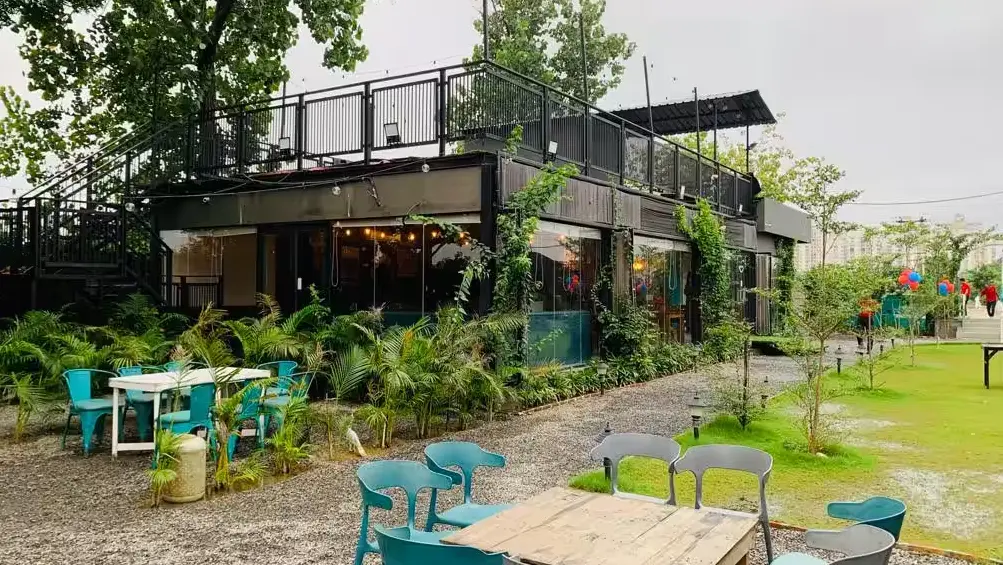 So, if you are seeking an escape from the chaotic city life, The Aravali Story in Faridabad is the perfect oasis. It is a story waiting to be told, one that will leave you with unforgettable memories and a renewed appreciation for the beauty of the world around us. This is also one of the popular cafes in Faridabad for birthday party.
Address: Sector-85, opposite sledgehammer cricket academy, Neharpar Faridabad, Faridabad
Average Cost: ₹850 for 2
Timings: 11:00 AM to 11:30 PM
3. Tama Brewery & World Kitchen
Tama Brewery & World Kitchen invites you to embark on a culinary journey like no other. Perched atop a rooftop, this exquisite restaurant boasts stunning panoramic views of the city skyline, making it the ideal setting for an unforgettable dining experience.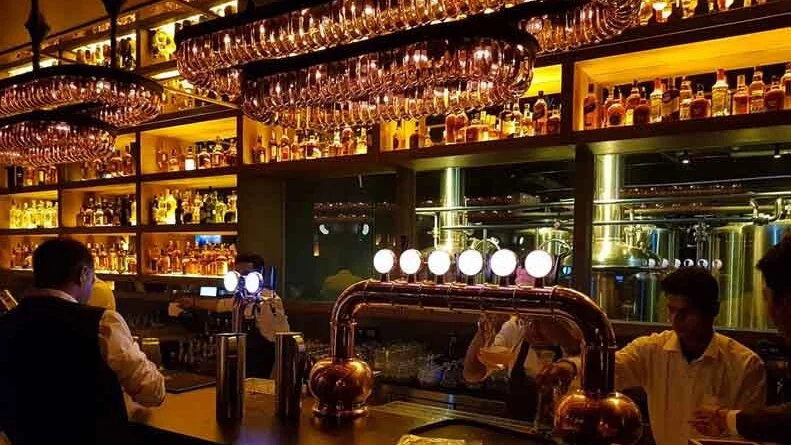 Whether you're looking to celebrate a special occasion, catch up with friends over drinks, or simply savor a delicious meal in a picturesque setting, Tama Brewery & World Kitchen in Faridabad is the place to be. So, come and discover the true meaning of culinary excellence, and be prepared to be swept away by the flavors and ambiance that await you at this rooftop cafe in Faridabad.
Address: C859+MH4, Huda Market, Sector 16, Faridabad
Average Cost: ₹1,800 for two people (approx.) with alcohol
Timings: 12 PM to 12 AM
4. The Notebook Cafe
The Notebook Cafe in Faridabad, a hidden treasure tucked away in the heart of the city, is a dream come true for solitude seekers and coffee connoisseurs alike. Step inside this private cabin cafe and allow your senses to be engulfed by the cozy ambiance and undeniable charm. This is the best cafe in Faridabad for couples.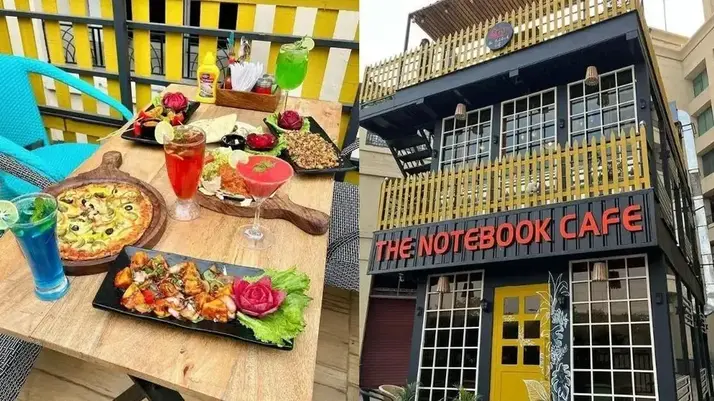 This is more than just a coffee shop – it is a haven of tranquility, a space for creative minds, and a retreat from the hustle and bustle of everyday life. So, take a break, let your thoughts flow, and indulge yourself in the captivating world of The Notebook Cafe. This is the most lovable private cabin cafe in Faridabad.
Address: Ozone Centre Mall, Sector 12, Faridabad
Average Cost: ₹450 per Person
Timings: 11 AM to 11 PM
5. Cafe Bogchi
Cafe Bogchi is a delightful haven for both humans and their furry friends. As a pet-friendly cafe in Faridabad, not merely a spot to get a quick snack or sip a delicious cup of coffee, but also an oasis where pet owners can indulge in quality time with their beloved companions.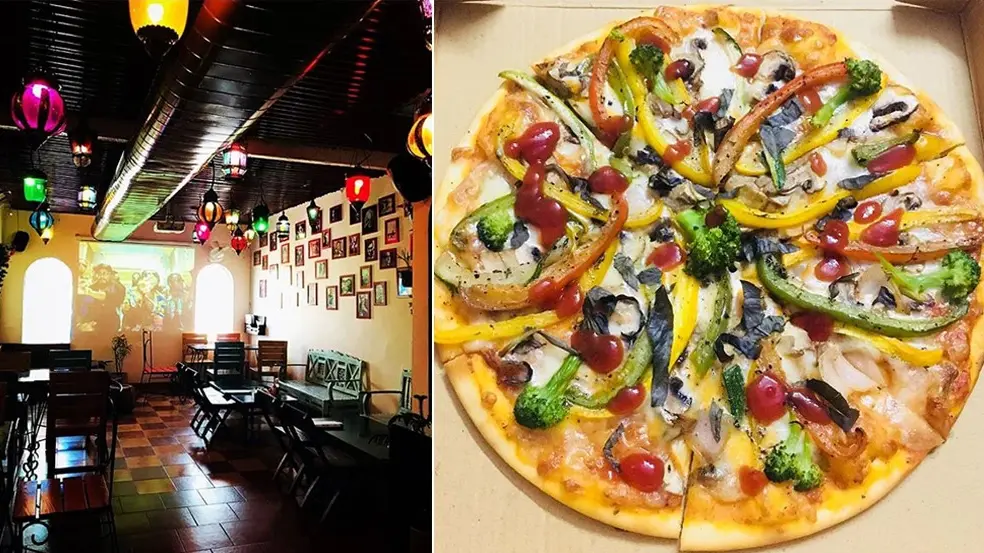 Upon entering Cafe Bogchi, you are immediately greeted by a warm and inviting atmosphere. The cozy interior is adorned with tastefully designed décor that exudes a rustic charm, creating a calm environment that is ideal for unwinding and interacting. The café's friendly staff welcomes both pets and their owners with open arms, ensuring everyone feels right at home.
Address: SCF 39, First Floor, Above Axis Bank Branch, Sector 15, Faridabad
Average Cost: ₹450 per Person
Timings: 11 AM to 10:45 PM
FAQs
Q1)
Can I access free Wi-Fi at these cafes?
Yes, most of these cafes provide free Wi-Fi to their customers. You can ask the staff for the Wi-Fi password upon arrival.
Q2)
Are these cafes affordable?
The pricing at these cafes ranges from budget-friendly to moderately priced. It depends on your personal preferences and what you order. However, they offer good value for money in terms of quality, ambiance, and overall dining experience.
Q3)
Are these cafes usually crowded?
The level of crowding may vary depending on the time of visit. However, these cafes are quite popular, especially during peak hours or weekends, so it is advisable to make reservations in advance if you want to avoid any potential waiting time.