How to Pay MCF Faridabad House Tax Online?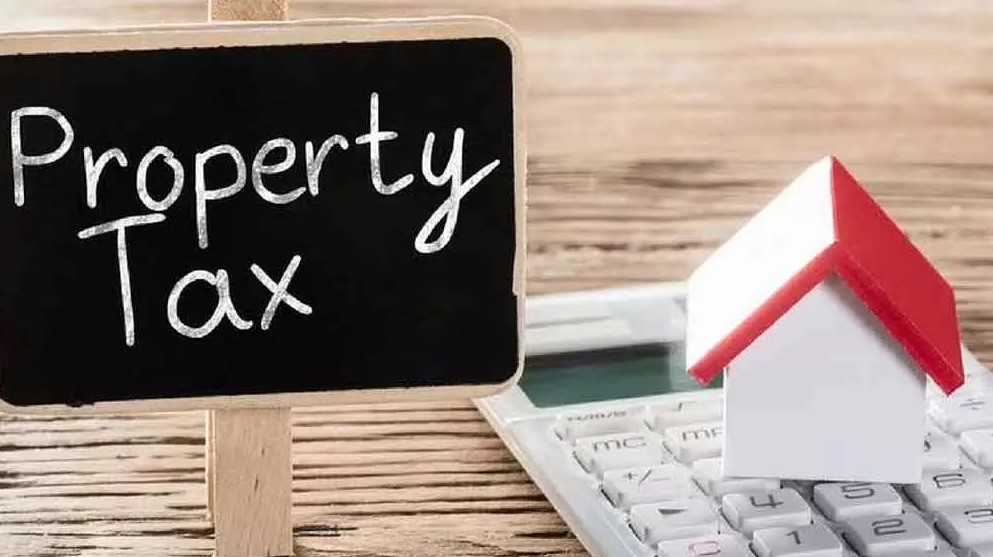 If you are tired by visiting the office Municipal Corporation of Faridabad (MCF) for House Tax then stop this and follow these below instructions which will help you to pay your MCF Faridabad property tax by online.
1. Open & Login to Authority Site
First you have to open the official site of Urban Local Bodies of Haryana (https://ulbhryndc.org/).
Do login (OTP will be sent on your registered mobile), if not registered then create an account first.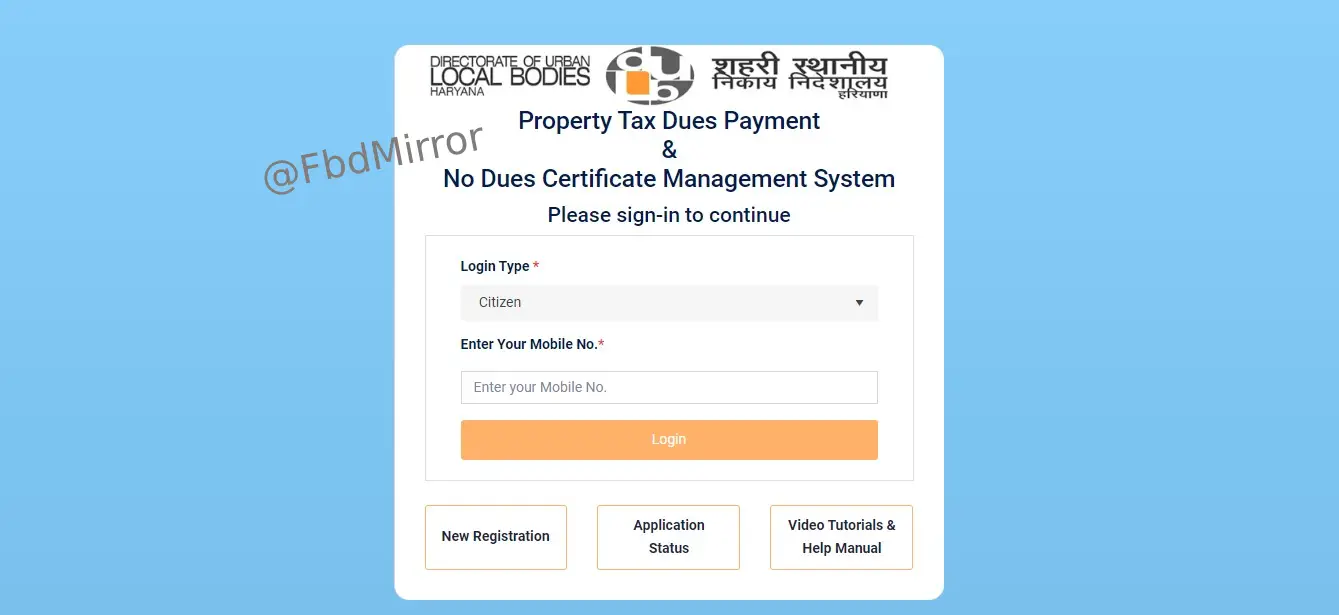 2. Search & View Property
After logging in, search your property by entering all the required
First, you need to enter your District and Municipality Name and then enter any extra information. And, click on the "search" button.
It will show you the result from Database. Check the details if matches then click and open your property.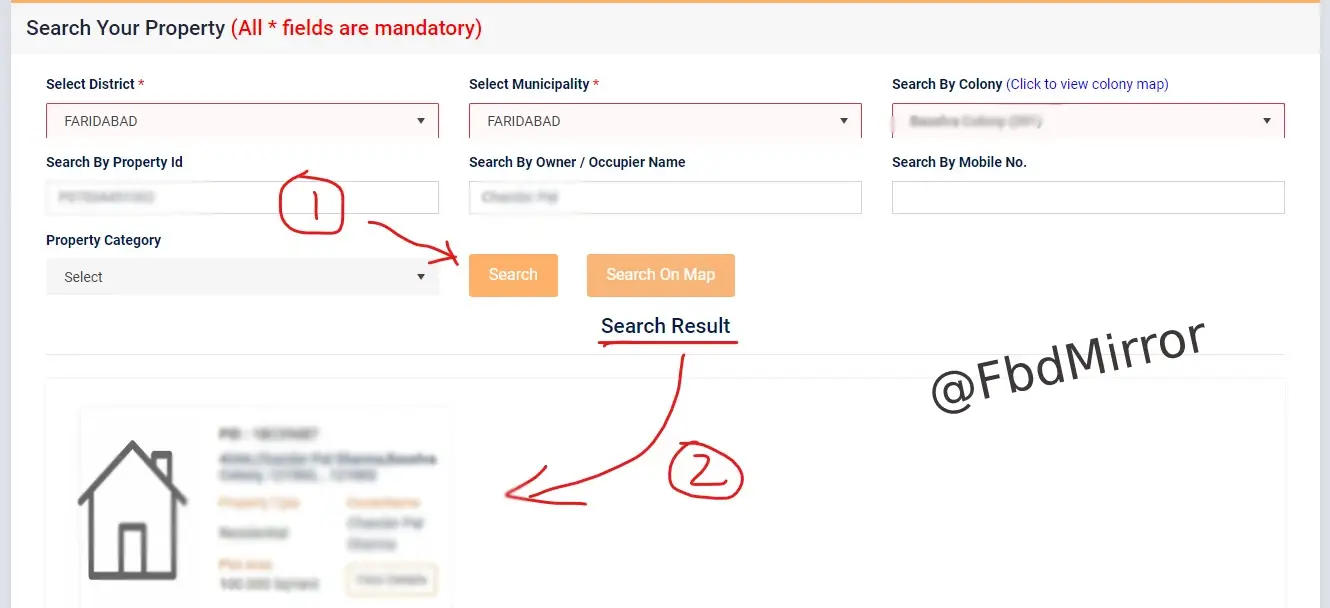 3. Check the Complete Detail of your Property
After clicking on property detail. It will show you the entire complete detail about your property. It finds the right details then notes down your property ID for the next login or reference.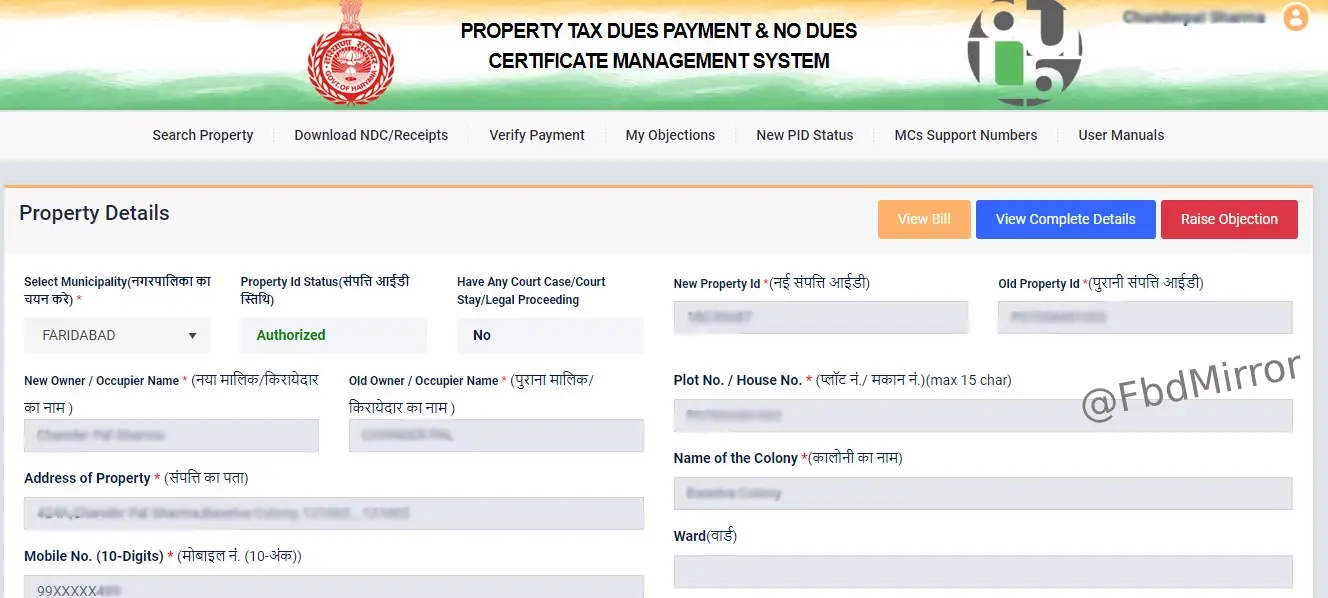 4. Check the amount of Property Tax
Check the due amount and, click on the 'Make Payment' button.

5. Final Pay
It will show you the final payment page where you will all of your detail related to MCF House tax, Water Bill, Garbage Collection Bill and Development Charges.
Check the desire checkbox
Click on Pay Online button.